Sumac Farms provides riding lessons (Western-style only). In each hour-long lesson, the basic skills of horsemanship are practised, Participants also engage in other hands-on activities including the brushing and tacking of their lesson horse.

In addition to group lessons, private lessons can be arranged.
Students receive instruction regarding safe behaviour when working with and around horses. Helmets and horse equipment are provided by Sumac Farms but students are required to have their own boots and clothing.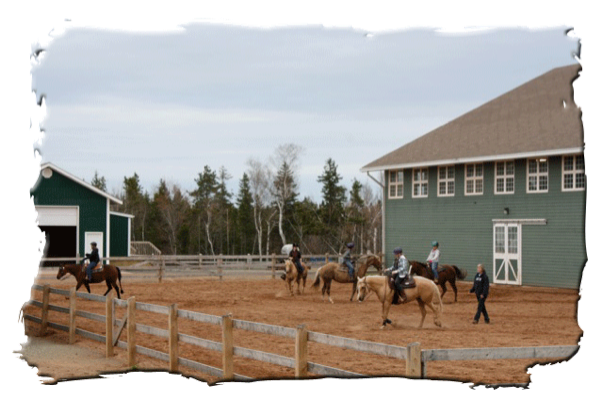 The lesson instructor is a professional educator and possesses both Bachelor of Arts and Bachelor of Education degrees. She has taken a level 1 coaching certificate. Having worked for many years with and around both horses and students, she is well-versed in how to apply her teaching strategies to amateur riders.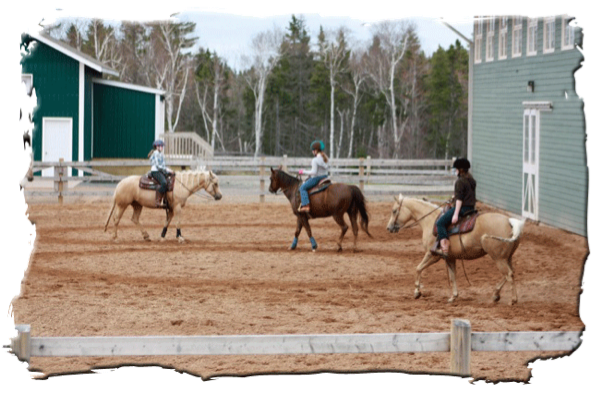 Potential riding students should be at least ten years of age to start riding lessons. Consideration will be given to younger students who already possess previous riding experience.

Please
contact Sumac Farms
if you are interested in lessons.