Shetland Ponies
To fully understand the Shetland pony you need to know their natural habitat.
It is difficult to imagine the severity of the winter storms and the hazards of the rugged, boggy heath and rock strewn hills. It is these conditions which have, over countless centuries, moulded the animal we know today - both physically and mentally. The final product, with flowing mane and tail, designer winter coat and uncanny intelligence is no accident, for weakness of any part meant certain death.

The Shetland pony has gone on to prosper world-wide. From a trickle of ponies from the islands, across the North Sea with the Hanseatic traders [q.v.] and Dutch fishermen, to a present global population of some one hundred thousand, is a success story that speaks for itself.


Perhaps adaptability is one of the Shetland pony's greatest assets. An animal that can thrive in the tropical heat of Queensland, or the sub zero temperatures of Northern Scandinavia, or could keep its cool in the noisy depths of a coal mine is a remarkable one indeed. The "American Shetland", has been cross bred with lighter and taller breeds for many years and cannot in any way be mistaken for the genuine native stock.
Sumac Farms imported 4 Genuine Shetland Ponies from
their native habitat, the
Shetland Islands
(North of Scotland)
back in 1997.

Akela of Clibberwick
-
gelding (b. 1992) Reg.No. AB 0110 [vol. 93]


HRE Biscuit
-
filly (b. 1997) Reg.No. AG 0878 [vol. 98]


HRE Beacon
-
filly (b. 1997) Reg.No. AG 0875 [vol. 98]


HRE Beaufort
-
colt (b. 1997) Reg.No. AG 0877 [vol. 98]
Sumac Farms has since had the following foals:
Sumac Premier
- chestnut gelding in 2001
Sold
Sumac Sydney
- chestnut filly with flaxen mane and tail in 2002

Sold
Sumac Holly
- bay filly Dec 2002
Sold
Sumac Wiley
- chestnut colt, Oct 2003
Sold
Sumac
Smartie
- skewbald filly born May 2004
Sold
Sumac Puzzle
- skewbald filly born May 2005
Sold
Sumac Famous
- bay filly born May 2007
Sold

Sumac Feather
- bay filly born May 2010
Sold

Sumac Radar
- skewbald colt born May 2011
Sold
Sumac Peanut
- skewbald filly born May 2012
Sold
The Shetland Ponies that are for sale are also listed on the '
For Sale
' page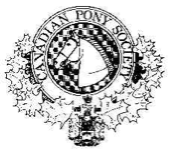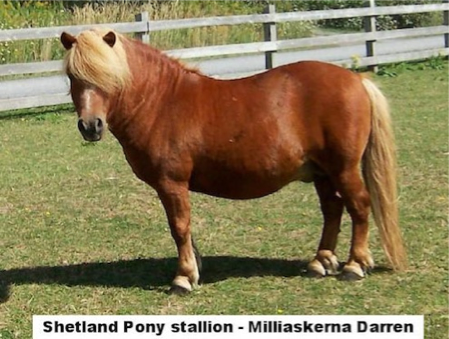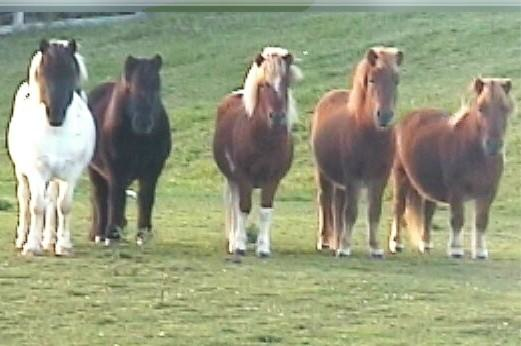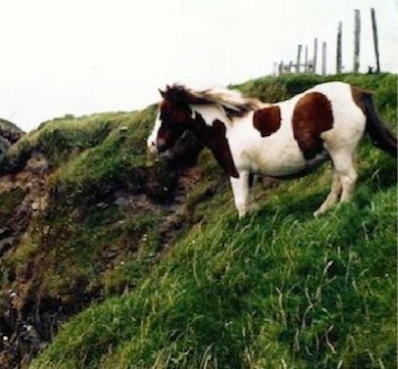 Click here
to see enlargements of these Shetland Ponies